Punditas AI Platform
Punditas approach to Model Based Enterprise
Punditas AI is a collaborative platform to Strategize, Implement, Track the readiness of your People, Process and Technologies for realizing MBD/MBE success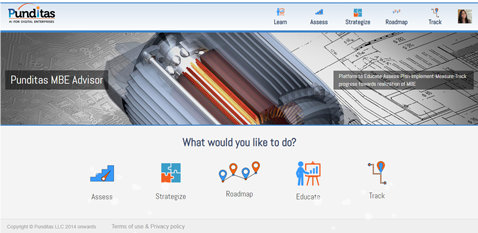 What is Model Based Definition (MBD) or Model Based Enterprise (MBE)?
Model-Based Enterprise (MBE) is a fully integrated and collaborative environment that shares validated and authorized MBD data across the enterprise to enable realization of products from concept through sustainment.
Punditas Model Based(MBE) Advisor AI is based on our Product Genome
Punditas AI leverages Artificial Intelligence and Machine Learning technologies to connect Enterprise Products, Content & Context on User preferences. We deeply understand the characteristics of Enterprise Users and Enterprise Software Products to decode Users personal preferences for adopting and using Enterprise Products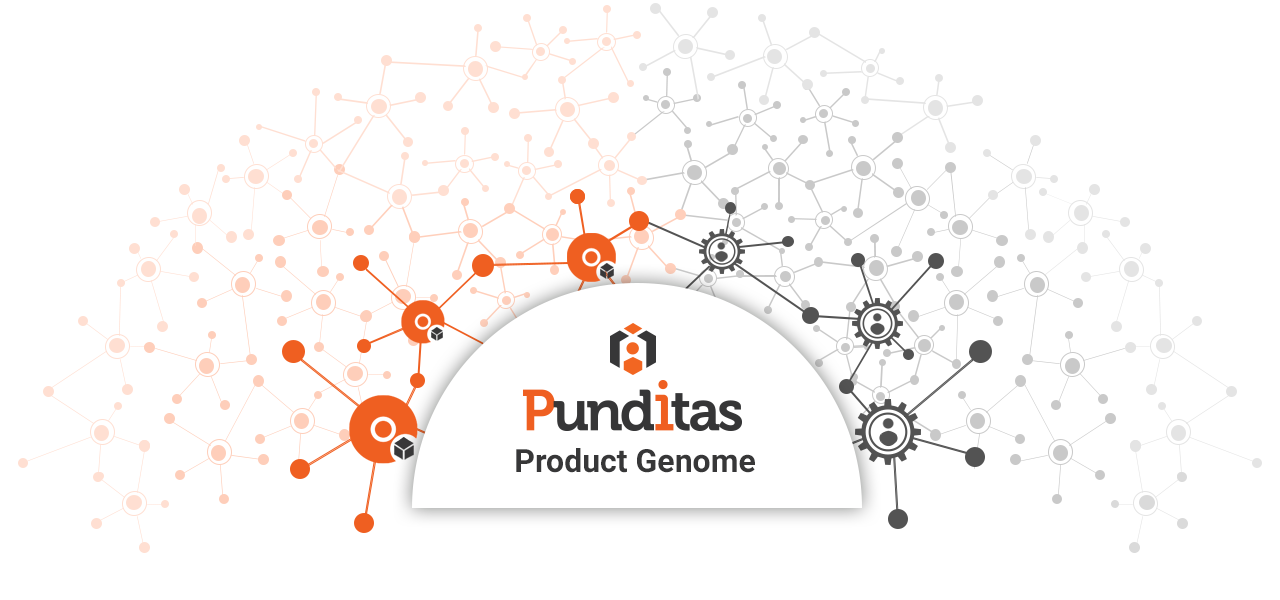 Foundational elements of Punditas Model Based (MBE) Advisor

People

Process

Technology

Business Value

Maturity
People
Most important asset in your MBE journey
People have to do work. The key question is "how" and "what" work they do in the new Model Based world. Punditas MBE Advisor provides a set of roles, typical tasks, recommended training required to realize MBD and MBE. The OOTB roles and tasks are configurable for your company. The readiness of People can be determined using Role Readiness Level(RRL) indicator.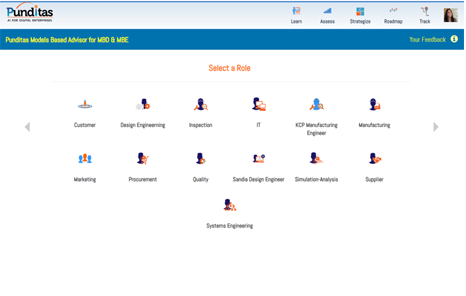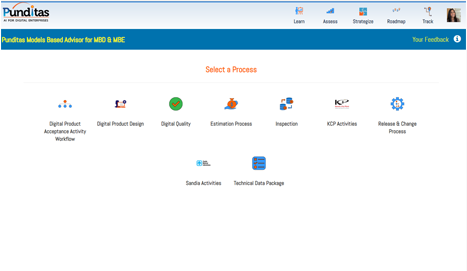 Process
Critical success factor of your MBE journey
Processes bring people together and bring to life the vision you have for MBE. To be successful with MBE, existing Drawing centric processes must be refactored to become Model Based processes. Punditas MBE Advisor provides a set of business processes, typical activities and the considerations for each process. These OOTB processes and activities are configurable for your company. Your Process readiness can be mesaured using Process Readiness Level(PRL) indicator.
Technology
Enabler and Driver for realization of your MBE initiative
Technology alone can't solve problems. But if used in combination with clearly articulated MBE objectives, clearly defined processes, and well-informed and trained people, Technology will be one of the key ingredients to your success. Punditas MBE Advisor is configurable for the technologies used in your company. You can identify the gaps in technology and track them based on criticality, status and type of feature. Technology Readiness Level indicator provides a mechanism to track Technology readiness along your MBE journey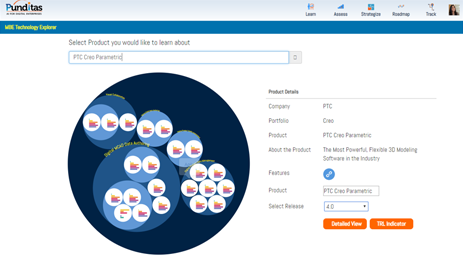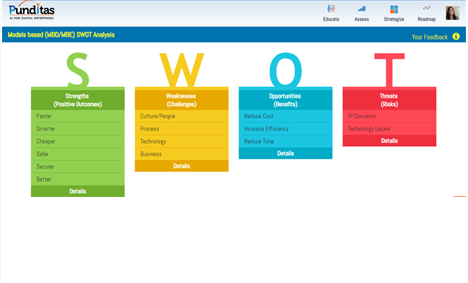 Business Value
Value creation is the foundation of MBD/MBE initiative
Organizations need to understand not only the cost of Model Based Enterprise (MBE) initiative, but also the value it brings to their organization. The Business Value of MBD and MBE initiatives helps organizations focus on the investments in MBD/MBE that produce business value. SWOT analysis module in Punditas MBE Advisor is an incredibly powerful tool that provides qualitative & quantitative information on Strengths, Challenges, Opportunities and Risks for MBE. These OOTB parameters are configurable for your company. SWOT charts helps you monitor & track projected business value versus realized value of your MBE initiative
Maturity
Yardstick for Continuous Improvement
Maturity Model allows Organizations to assess and improve their performance. Typically, industry defined maturity models are used as a data point to assess current readiness and to identify possible areas of improvement. Punditas MBE Advisor offers a number of Industry defined maturity models and assessment tools to help guage your current readiness. These OOTB models are configurable for your company. Your company specific target maturity model & levels can be established, baselined and communicated to your organization. In addition to this, Punditas MBE Advisor offers a comparison of your maturity against the Industry & your Peers