Punditas Partner Solutions
Events Spotlight
Spotlight your events within PTC Creo environment. Increase your audience
Promote your Events, Training and Webinars directly within PTC Creo
Punditas AI Engine is embedded within PTC Creo and now ships with PTC Creo 4.0, Creo 6.0 and Creo 7.0 Versions. Punditas AI is accessible by Creo Users across the world. Promote your Training, Webinars and other events on the landing page. Get the attention you need from PTC Users.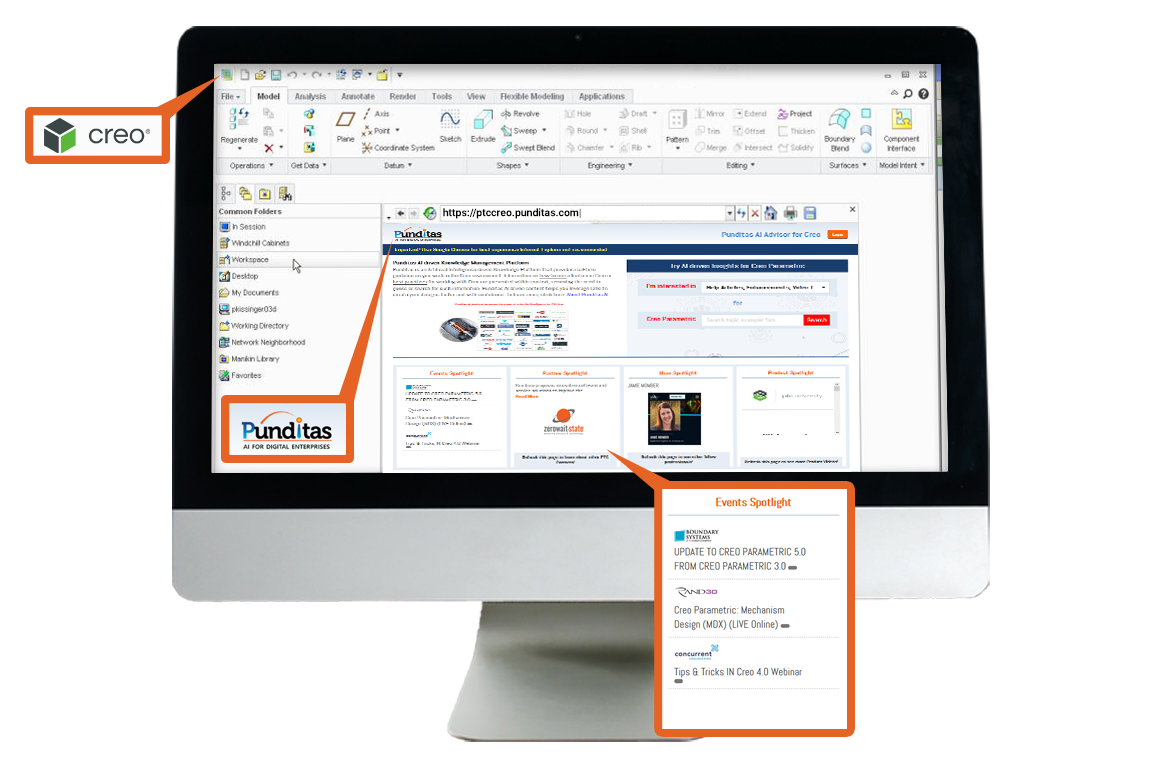 Events Spotlight Option
Join the growing Partner ecosystem and start leveraging our AI platform. Punditas AI platform showcases your products and services within Creo and offers insights into PTC Users behaviors,interests, preferences.
See what's in it for you
---
1
Promote your Webinars, Training courses and other events to people that matter most to you
2
Get insights that only Punditas AI can give
3
Measure Users interest in your Training Courses, Webinars and Events and drive revenue
4
Leverage data driven insights into PTC Users behavior for your sales and marketing success
5
Give customers more ways to reach you from within Creo environment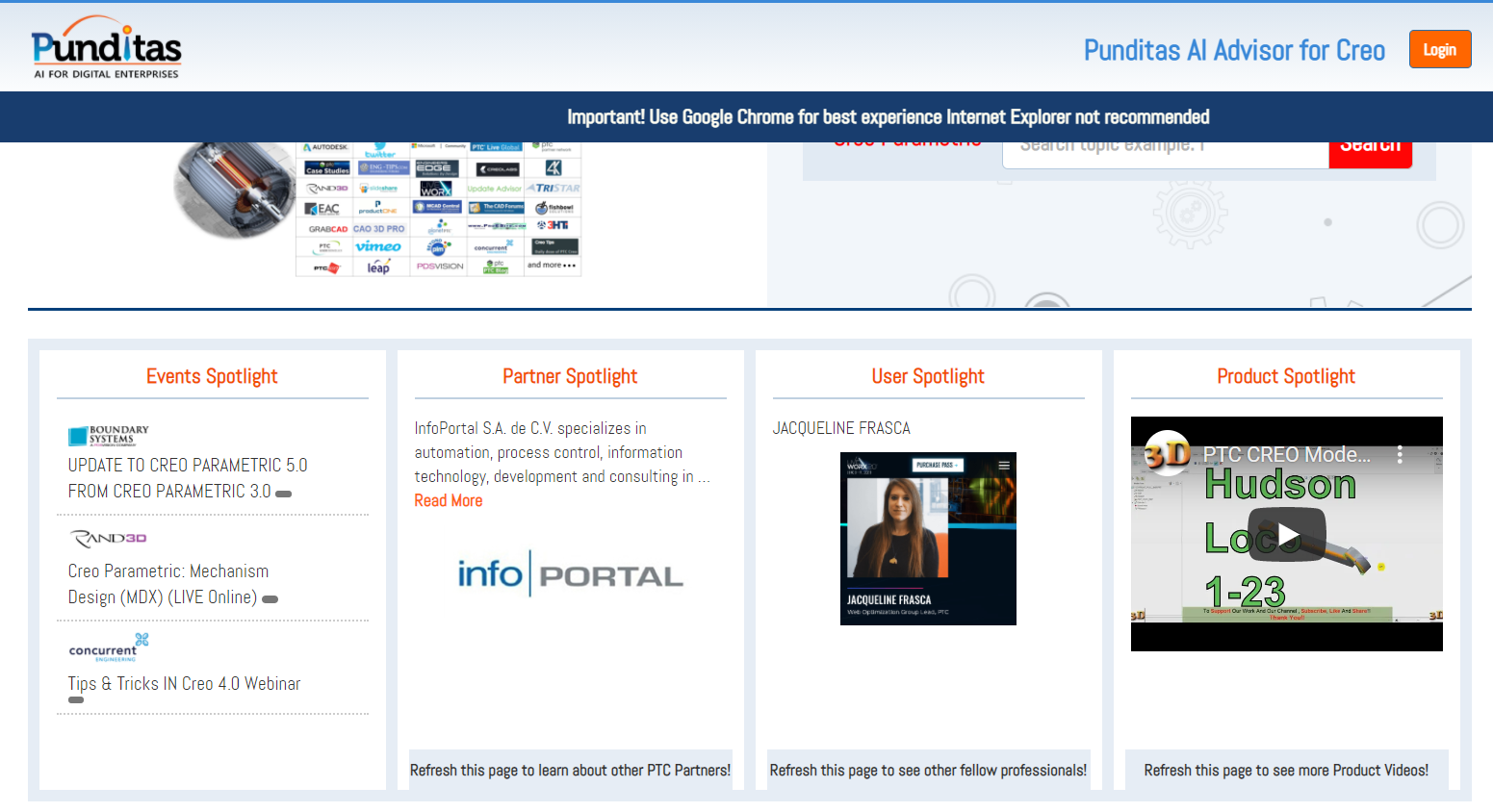 Promote your Training courses directly to PTC Users
Get in front of 40,000+ users about your events
Reach Creo Users when they are most engaged. Promote your training courses when users are actively looking for training
Market your webinars within PTC Creo environment
Drive attendance to your Webinars
Knock down the geographical barriers for your webinars by targeting PTC Users across the world. Engage PTC Users and accelerate sales of your Products & Services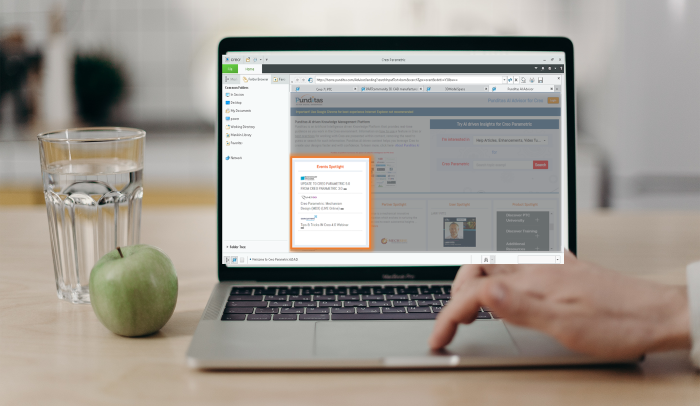 Measure interest in your events with Punditas Event Analytics
Learn which training courses, webinars are more popular than others
Measure PTC Users interest in your Training Courses, Webinars and events. You can use these business insights to improve your Product, Marketing or Sales success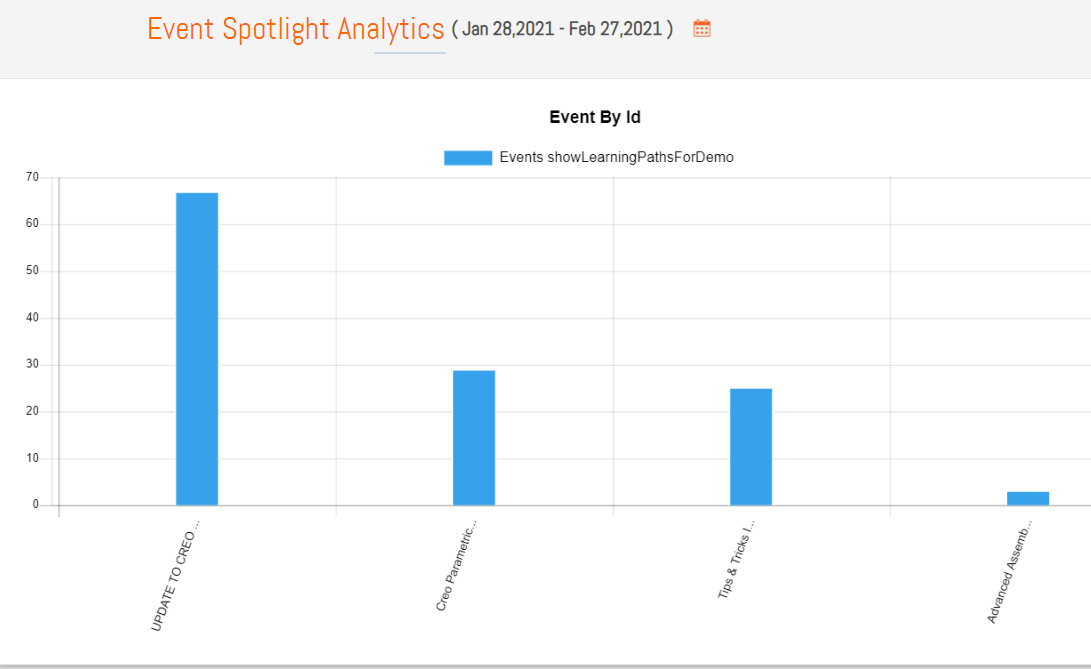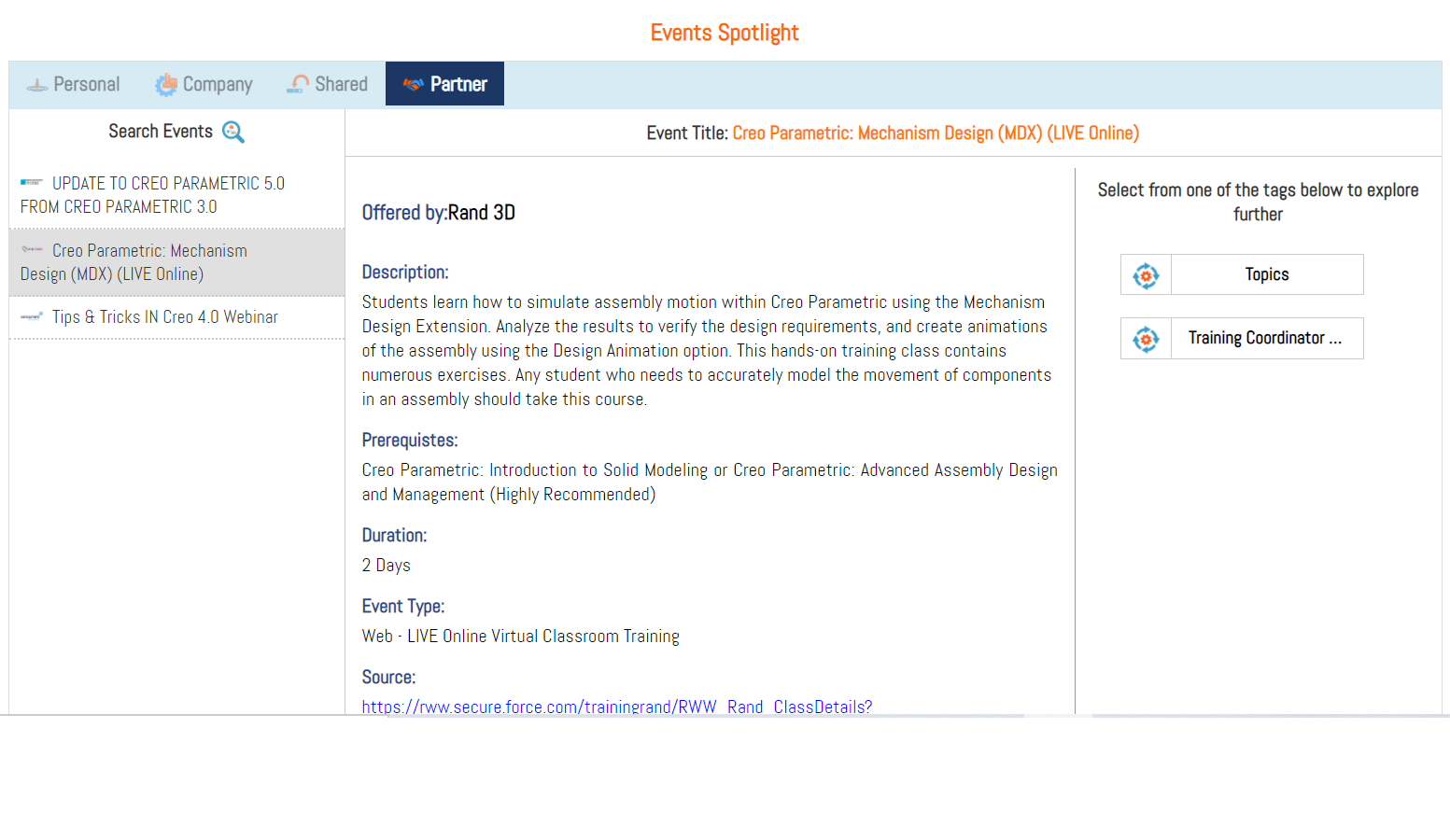 Share your latest business updates
Drive real results
Target your Products & Services to everyday PTC Users and Influencers who are open to new ways of solving problem with PTC Software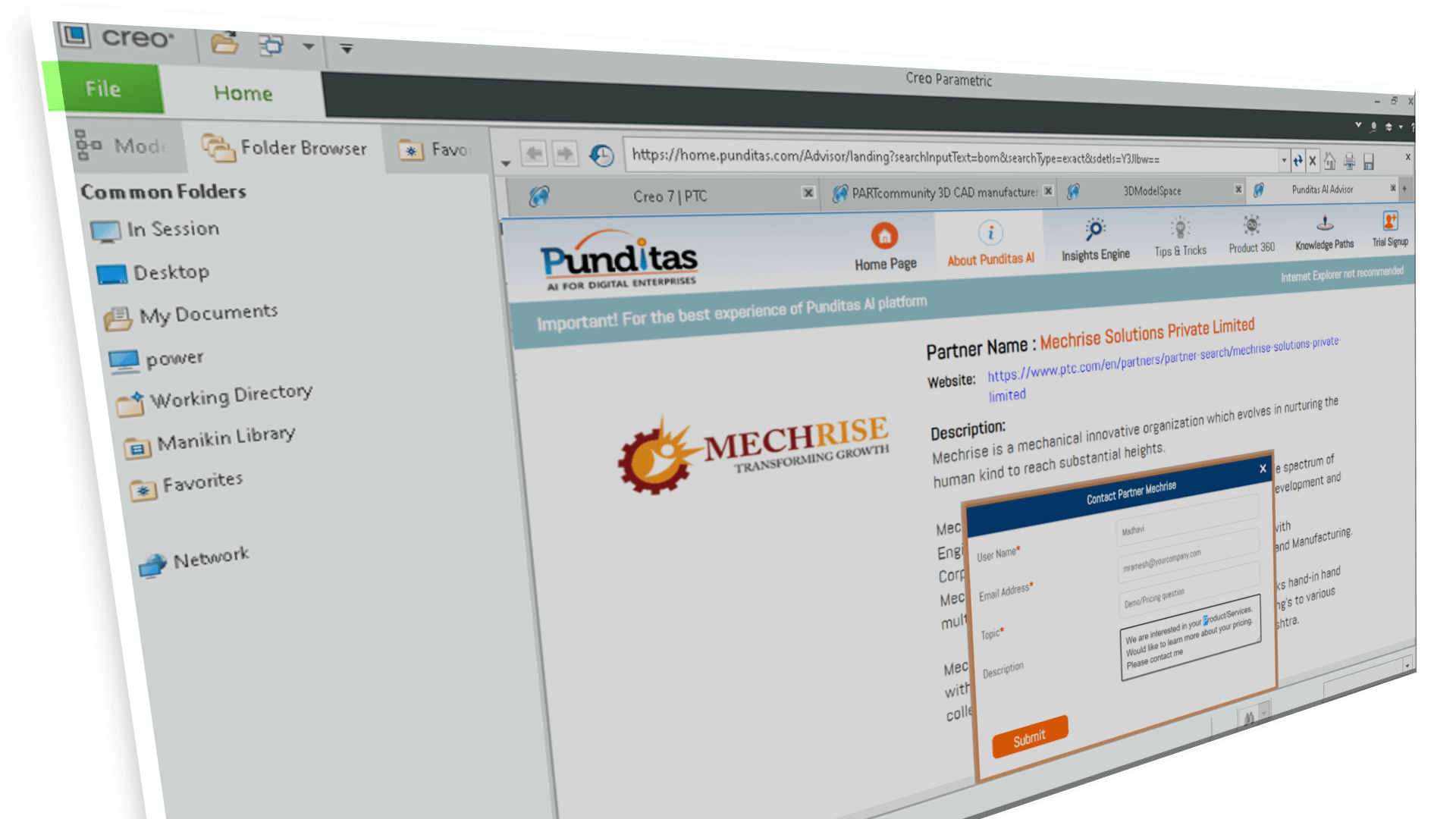 Give customers more ways to reach you
Drive real results
PTC customers can now contact you with questions about your Products & Services easily without having to go out of their Creo environment. Potential customers can ask a pricing, packaging, technical question directly from within Creo interface
Showcasing your Events is three steps away
1
Signup for Events Spotlight Option
Event Spotlight Option is the starter package
2
Add your upcoming Training, Webinars, etc.
Add details about the events
3
Go Live. Promote Events within PTC Creo
Go live with your event information
Get started with Events Spotlight Option
Price as low as $100 per month