Why Punditas
Punditas use AI to connect
Users to Products
Punditas AI is built for Enterprise Product Users, Enterprise Software OEM companies and Solution Providers. Punditas Artificial Intelligence platform provides personalized product content for Product Users to use Enterprise software effectively. For Enterprise Software OEM's Punditas offers actionable insights to help OEM's deliver products that customers adopt. Also, Punditas enables Solution Providers increase brand awareness and sales leads for their offerings
Why Punditas?
Amplify Enterprise User Productivity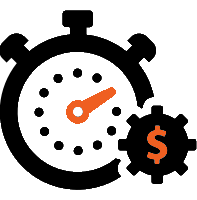 The less time an Enterprise user spends searching, gathering and learning about 3rd party Enterprise Softwares, the more time they will have to get their job done
Engage Enterprise Users on their terms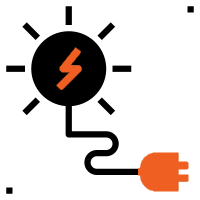 Enterprise Users expect answers on-demand, meaningful and based on their skills & preferences. Punditas AI brings "personalization" to Product Knowledge
Deliver Products your customers love
Easily segment Enterprise users by gaining insights into their preferences, interests and style. Build products that aren't sitting on the shelf
Showcase your Products & Services

Showcase your Products & Services to the Users that matter the most. Connect with your customers on their favorite platforms. Increase sales, grow your base.
Punditas AI
Problem Statement
---

Product Knowledge is siloed and distributed
It is manually impossible to tap into Product Knowledge that is stored in multiple repositories and in heterogeneous formats.

Enterprise Product Data is changing by the minute
Manually tracking and staying on top of data is impossible since new Products are released constantly, Partner offerings are updated, Bugs are fixed frequently, Training courses are added and updated, Product videos are created, Customers discuss their feedback, opinions in online communities daily

90% of Product data is created by the ecosystem
The ecosystem for an Enterprise Product is massive. This consistsof Customers, Users, Partners, Resellers, Service Providers,etc. that generate 90% of the data in form of videos, discussions, opinions, blogs, etc.
Current State
---

Age of Information Overload
Information bombardment has left Users with an attention span of just 8.25 seconds  (less than that a goldfish according to Microsoft study )

Age of Real time & On-demand
In the past, users would wait 10 minutes for their PC to boot and now they expect technology to work at the click of a button or at the tap of a screen

Age of "Self-reliance" and "personalization
Users expect Technology to adjust to their needs just like the GPS system does and not vice-versa

Age of changing expectations
Younger, technically savvy people are entering the workforce with new expectations
Industry Trends
---

Users want instant answers
Today's Users are used to everything "on-demand". From on-demand transportation services (Uber) to on-demand food delivery(Grubhub), they expect their questions about Enterprise Software to be answered instantaneously

Users prefer Self-help
Today's tech savvy customers prefer self-help over assisted help. Self-service is perceived as faster, easier and increase in customer satisfaction

Users expect Personalized Knowledge
In this age of hyper-personalization, users expect to be served with information that based on their personal preferences, areas of interest, skill level, etc.
Solution
---

Single source of Product Knowledge personalized for every Enterprise User
Punditas AI platform is the one-stop-shop for all Product & Product Knowledge from both internal and external repositories

Single source of insights for Software OEM's to deliver great products
Punditas AI platform helps Software OEM's identify user needs, user behaviors, user preferences , competitive trends which are critical datapoints for building great products

An integrated platform for Solution Providers to showcase their Products & Services
Punditas AI platform enables Solution Providers to promote their Products & Services directly within the Application. This helps with brand awareness, expanding userbase and with revenue growth

Enterprise Product Users
Personalized product content for Enterprise Users to use software efficiently
Drive Efficient Adoption & Usage of Enterprise Software

Enterprise Software OEM's
Actionable insights to help OEM's deliver products that customers adopt
Get the Voice of Customer in real-time for Product Innovation & Expansion

Solution Providers
Promote Products, Services, Training directly within Creo environment
Build brand awareness and accelerate sales for your products & services