Punditas Partner Solutions
Company Spotlight
Spotlight your company within PTC Creo environment. Grow your business
Spotlight your Products & Services
directly within PTC Creo
Punditas AI Engine now ships with PTC Creo 4.0, Creo 6.0 and Creo 7.0 Versions and is accessible by Creo Users across the world. Get your Products & Services featured on the landing page within the Creo environment.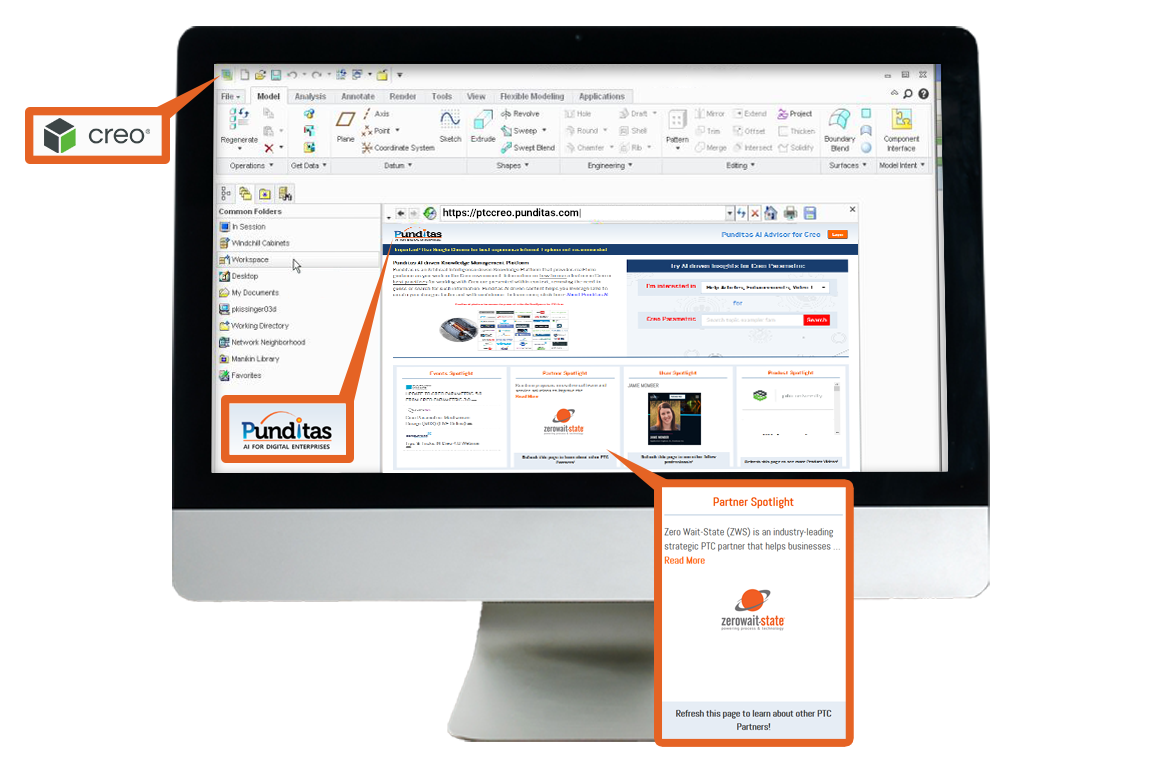 Company Spotlight Option
Join the growing Punditas Partner ecosystem and start leveraging our AI platform. Punditas AI platform showcases your products and services within Creo and offers insights into PTC Users behaviors,interests, preferences.
Top 5 reasons
to partner with Punditas
---
1
Showcase your company directly within PTC Creo Software. Build brand awareness
2
Promote your Products & Services directly to your customers
3
Give customers more ways to reach you from within Creo environment
4
Leverage data driven insights into PTC Users behavior for your sales and marketing success
5
Engage customers and drive revenue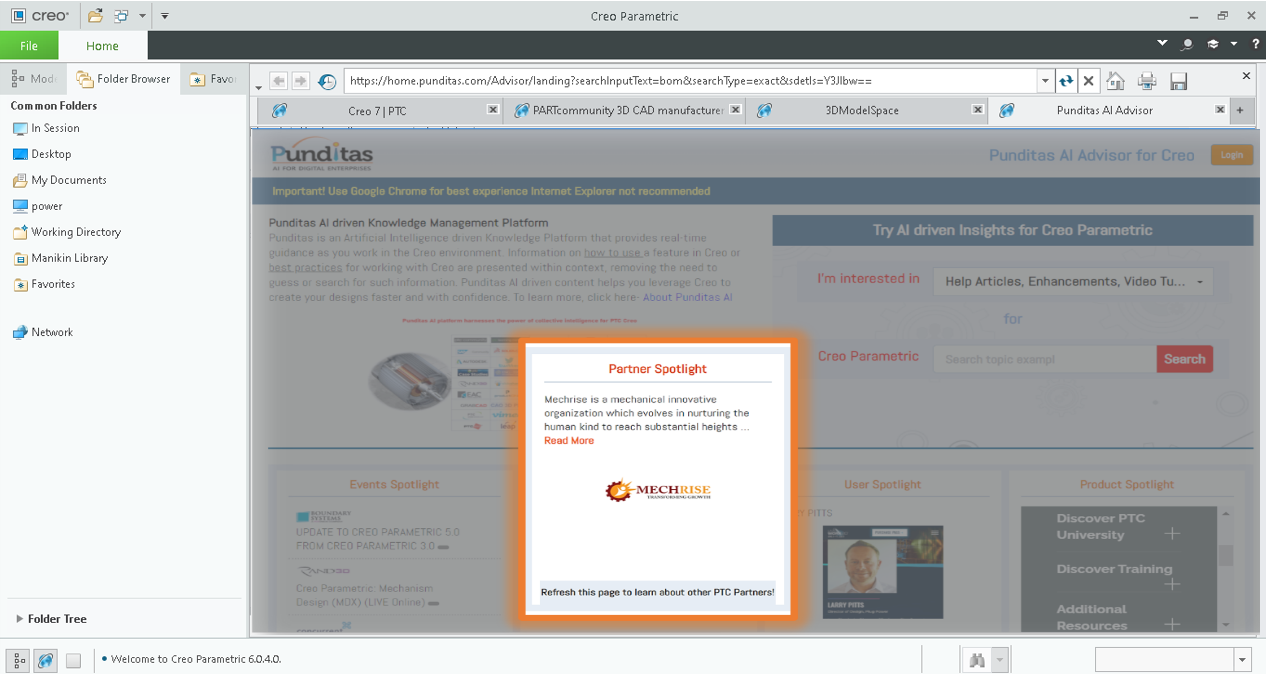 Promote your company to PTC Users. Build brand awareness
Avoid Out of Sight Out of Mind syndrome
Nurture your customers and prospects by staying on top of their minds by promoting your company within Users work environment
Showcase your Products & Services to customers
Get 1,000+ Users per week learn about your company
Reach Creo Users when they are most engaged. Make the right impression on people that matter most to your business. Promote and drive business when Users are active on Creo Parametric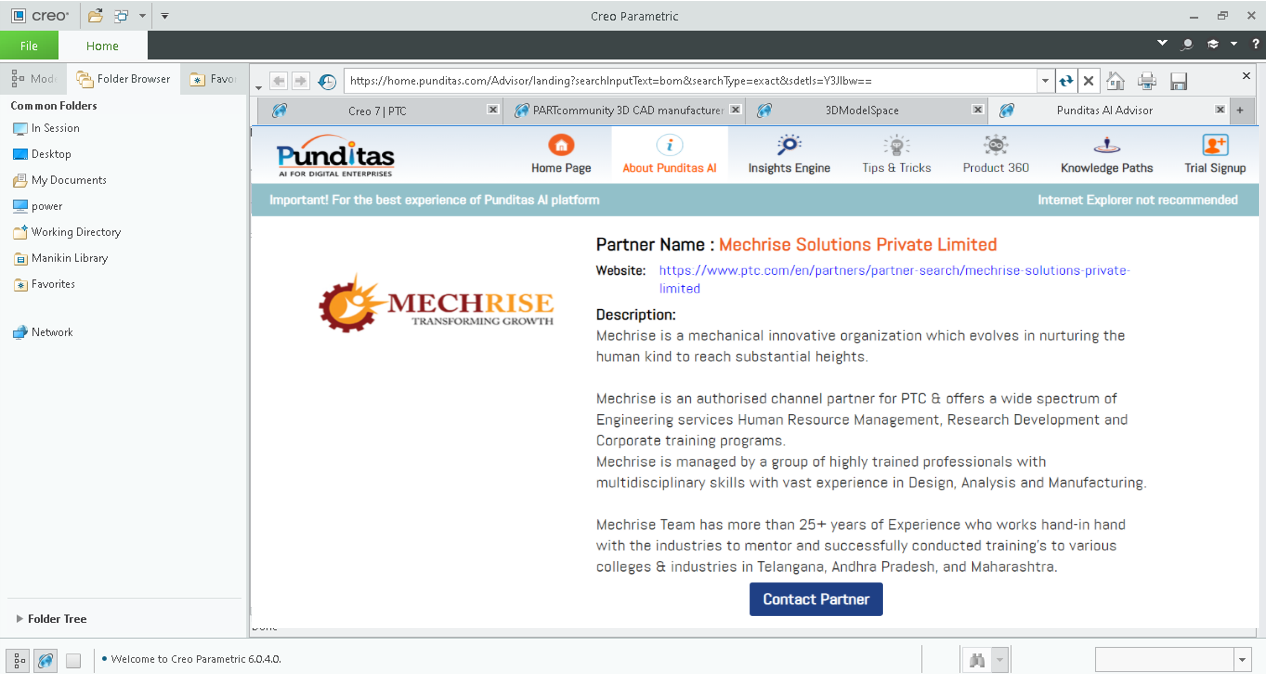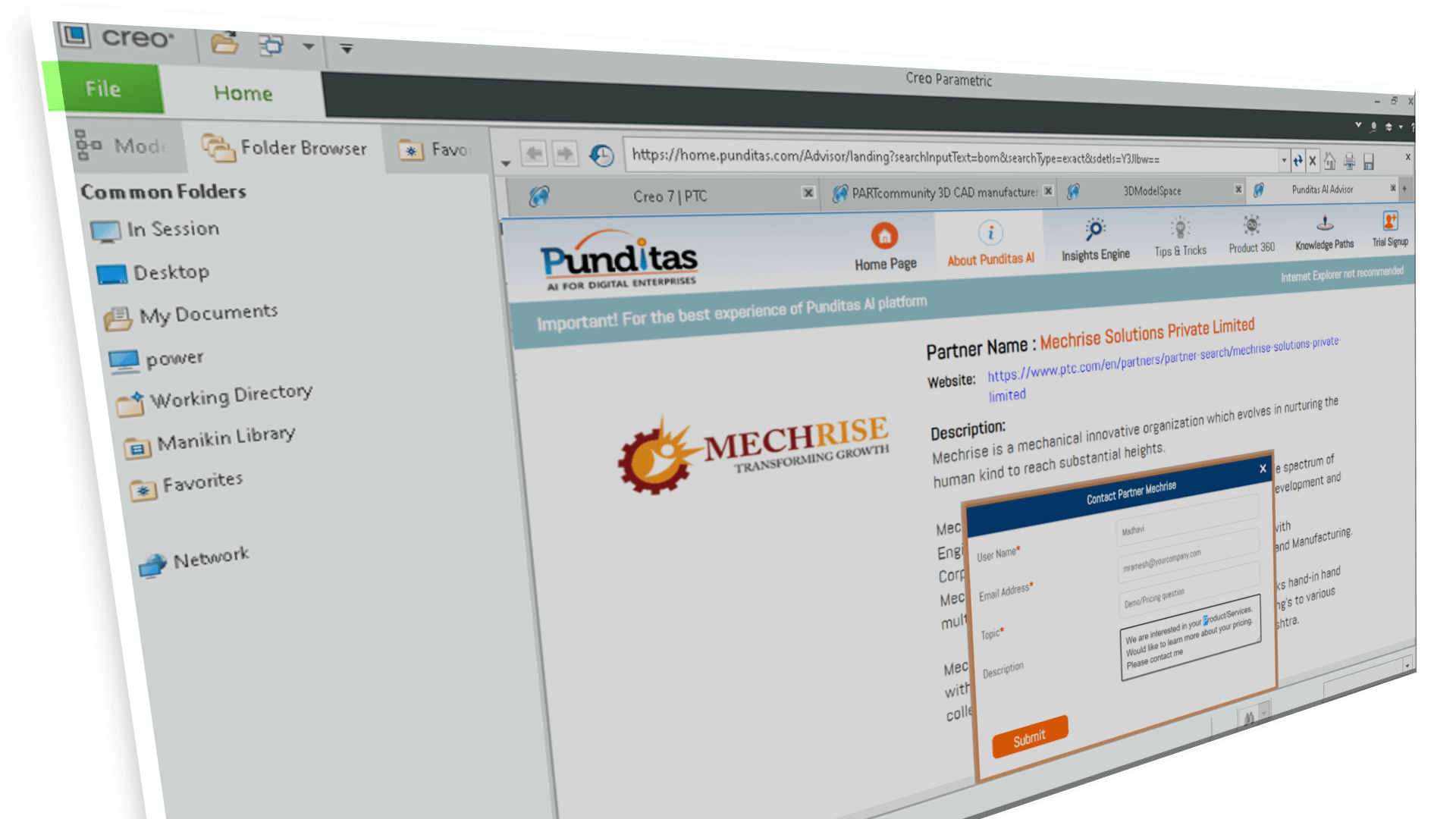 Give customers more ways to reach you with one-click
Drive real results
PTC customers can now contact you with questions about your Products & Services easily without having to go out of their Creo environment. Potential customers can ask a pricing, packaging, technical question directly from within Creo interface
Empower your team with ground-truth data
Empower your Training, Services, Marketing and Sales teams with data on how PTC Users
Company Spotlight Option delivers business insights so you can better understand PTC customer preferences to better align your Products & Services.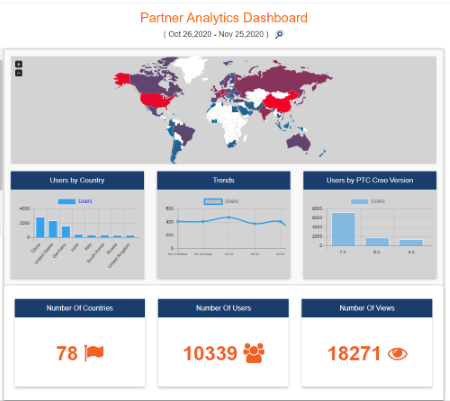 3 steps to get started
2
Complete your Company's Profile
Add your skills, experience, expertise and achievements
3
Connect with your customers
Go live with your profile and inspire your peers
Get started with Company Spotlight Option
Price as low as $50 per month