CASE STUDY
Improved User Productivity with Punditas AI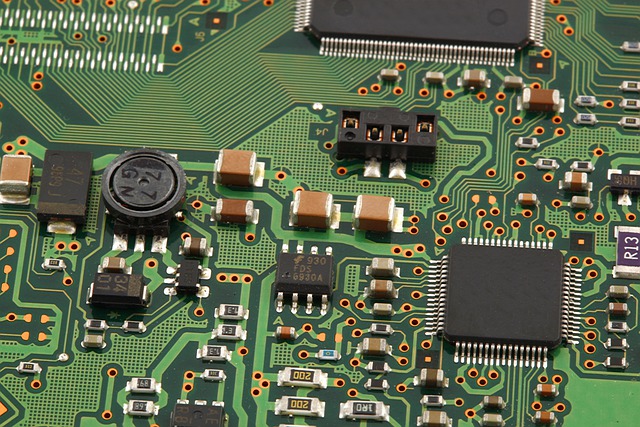 Electronic Manufacturer improves User Productivity by streamlining access to PTC Creo Knowledge
Punditas Products
Punditas AI Advisor
---
Challenge
The Electronic Manufacturer's PTC Creo User community commonly ran into issues or questions such as "How to create family tables?" when using Creo on a daily basis. There was no consistent methodology for their users to access Creo Product knowledge across disparate knowledge sources both within, and outside the company.
Current State
Creo Users looked for answers either on Google, PTC support site, or within their company's internal repositories (SharePoint, Wikis, etc).
If the user found answers, it was typically in the form of Videos, Best Practices, Help articles, SPRs, Blogs, etc.
The answers were always found as scattered bits & pieces of information in varying formats
Search results found were inconsistent and varied by user, source searched (google, ptc, internal) geographic location, user search history, browser used, cookies stored, etc.
User was required to assimilate all the search results, and assess relevancy within the context of Creo Version deployed at their company.
This process of searching, gathering, assimilating was a non-value added activity taking a significant amount of time and effort for their Creo Users
In addition, if another Creo User was faced with the same or similar question, then this entire process has to be repeated as there was no way to leverage lessons learned
In summary, there was no consistent method for users to access contextual Creo Product knowledge available across disparate knowledge sources
---
Solution
The Electronic manufacturer embraced Punditas AI Advisor to digitally transform the company knowledge sharing processes
Punditas AI Advisor, which is embedded within Creo Parametric software, provides real-time guidance for Users as they work in the Creo environment
Information on "how to use" a feature in Creo and best practices for working with Creo are presented within context , removing the need to guess or search for such information
With Punditas AI, Creo Users avoid going to multiple websites to access Videos, Best Practices, Help articles, SPRs, Blogs, etc
Meaningful answers to question such as "how to create family tables in Creo" are displayed based on users context and individual preferences, irrespective of their browser, search engine used, etc
Punditas AI platform automatically gathers data from PTC, numerous public sources and internal content stored in Wikis, SharePoint Servers, etc which is combined and delivered within the same context
Punditas Knowledge Graph assimilates data from over 100+ sources to present information in a structured and visual manner
Punditas Knowledge Paths allows sharing of Creo knowledge between users and across company and hence every user does not have to repeat the process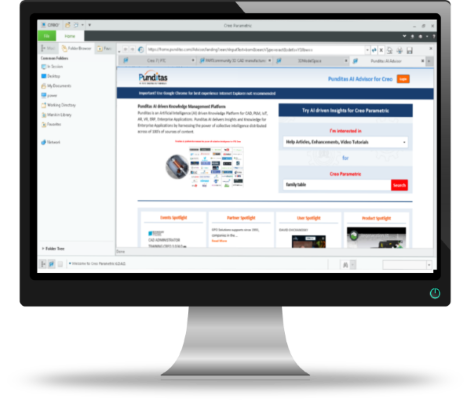 ---
Benefits of Punditas AI Advisor to Electronic Manufacturer

Rapid issue Resolution
Users are in control of getting timely access to over sixteen data streams of information for rapid issue resolution

Tailored content
Personalized content based on Users style, preferences and interests

Improved Productivity
Consistent, meaningful and latest information delivered to all Users. Every user sees the same thing

Repetable & Scalable process
Repeatable, scalable process for CAD Admins to deploy Tips, Tricks, Workarounds and Best Practices across the company
Customer Testimonials

Marty G Amphenol ICC
Punditas Advisor provides a unique and streamlined approach to Creo related information. It is your "one Stop" site for Locating information, Collaboration and Education. The dashboards provide a quick on items important to you. Specifically within Admin Advisor Trends, I can see the adoption of the different Creo versions that is valuable.